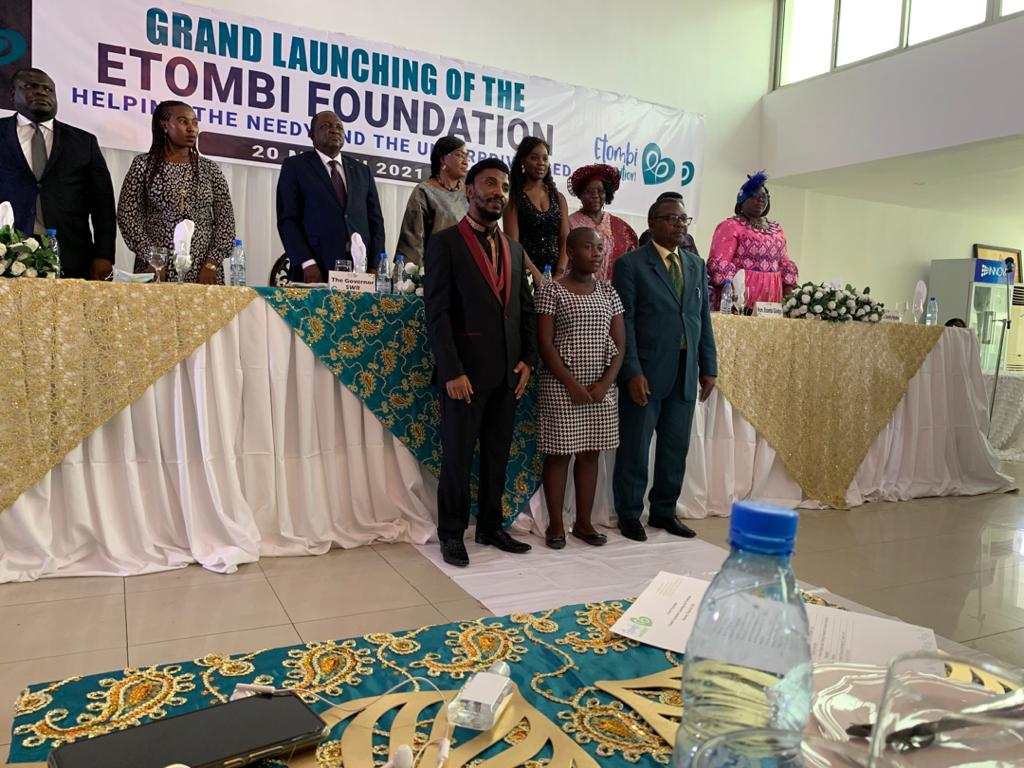 The ceremony which took place at the Mountain Hotel in Buea on March 20, 2021 was presided over by Mrs. Pauline Irène Nguene,
personal representative of the Head of State His Excellency Paul BIYA. Etombi Foundation, represented by its young promoter, Naomi Etombi Moussa would like to work alongside the Government in its tireless fight against social exclusion, whose pillars are education and health of the most destitute persons living in the crisis areas of the North-West and South-West regions, pupils and students inclusive.
For the personal representative of the Head of State, "This ceremony deserves to be appreciated at its true value because investing or contributing in the improvement of the living conditions of socially vulnerable persons is the best guarantee for the development of a country". She also reassured the promoter of Etombi Foundation as concerns the availability of the Ministry of Social Affairs, through its devolved services, to provide its expertise and support in the achievement of their objectives.